Invest in line with your values. It only takes $1k to enact real, positive change in our world.
How do we know we're investing in good? Far too often, we don't. Whether we're buying stocks, making a deposit at the bank, or saving for retirement, it's hard to ensure that our money is matching our values. But with our Direct Public Offering, or DPO, that all changes. See why others invested, read our pitch deck, and Invest in Good today!
Can your other investments do this?
Invest as little as $1,000 (or as much as $5 million)
Earn up to 8.5%
Help American families fix their finances
Enable 17,000 life-changing loans
Fight payday lenders and other predatory financial services
Create 60 jobs over five years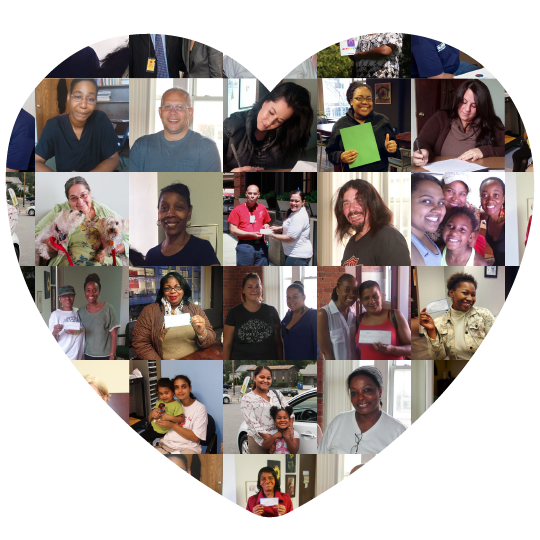 Earn up to 8.5%. End poverty.
How It Works
(
For a more detailed overview, see Prospectus Section V: Offering; Plan of Distribution
)
An investment in Social Capital Fund is an investment in a more just and equitable future. Here's how to invest:
Read the Investor Prospectus
Complete the Investor Inquiry Form or contact our President, Andy Posner, to discuss your investment:
Fill out an Investor Subscription Agreement (we'll provide it later)
Receive interest-only payments annually each January until your loan matures
Upon loan maturity, receive one final payment of interest plus principal
Investment Yields
This table lists the maximum interest rates available for investments of given size and term. Any investor may elect to receive a lower interest rate. For a limited-time, we are offering special rates to our investors. Below is the rate table, which will be available for the next $1.5 million we raise!
| Initial Investment | 7 Years | 5 Years | 3 Years |
| --- | --- | --- | --- |
| $1,000 - $19,999 | 4.00% | 3.00% | 1.50% |
| $20,000 - $74,999 | 5.00% | 3.50% | 2.00% |
| $75,000 - $124,999 | 6.50% | 4.50% | 3.00% |
| $125,000 - $249,999 | 7.25% | 5.50% | 4.25% |
| $250,000 and above | 8.50% | 7.25% | 6.00% |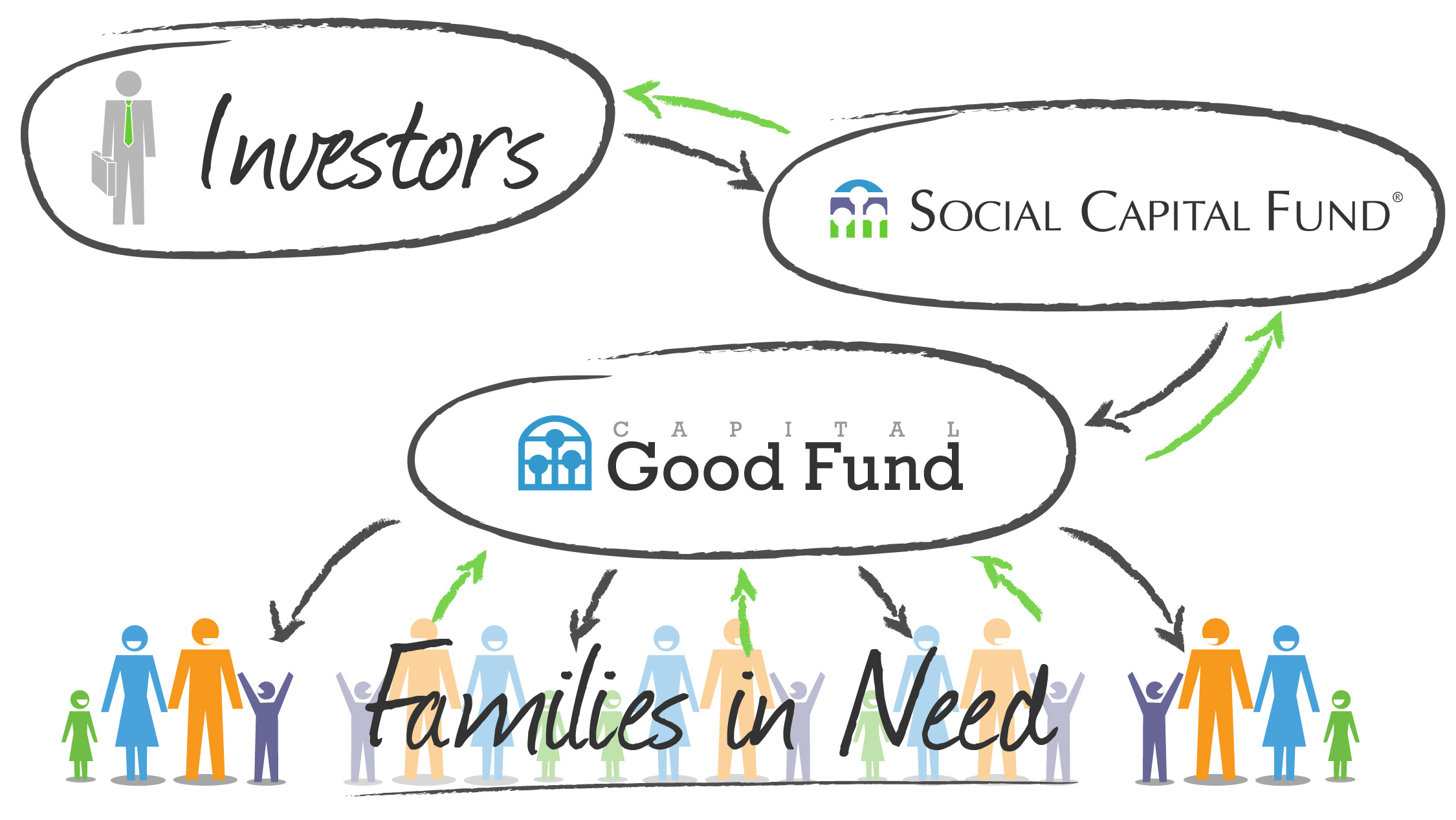 About us
Social Capital Fund is a nonprofit, tax-exempt, Type I supporting organization under Section 509(a)(3) of the IRS Tax Code because it is supervised and controlled by its supported organization, Capital Good Fund. It does so in two ways: first, Social Capital Fund provides loan servicing to Capital Good Fund—things like loan review and collections—that improve operational efficiency. And second, Social Capital Fund raises social investments from forward-thinking individuals, family foundations, endowments, and financial institutions. Even better, Social Capital Fund pays these social investors up to 8.5%, and uses the funds to enable Capital Good Fund to invest in its seven-year plan to cover 100% of its operating expenses from its loan portfolio.
Here's how it works: you invest as little as $1,000 or as much as $5 million in Social Capital Fund. Social Capital Fund releases the funds to Capital Good Fund, which makes thousands of loans to American families. As these loans are paid back with interest, Capital Good Fund forwards a portion of the earnings to Social Capital Fund, which then pays you back—plus interest—on your maturity date. Along the way, you'll also receive annual interest-only payments. This one-of-a-kind social investment opportunity improves our communities while offering competitive interest rates!
Low-Income Families Served
4759
$ Financed for American Families
6291496
Hours of Financial Coaching Provided
15050
The Lives We Touch
Due to a lengthy immigration process, Mamadou and his family had been apart for over seven years. After everything was finally settled, Mamadou needed financial assistance to fly his wife and children from Africa to their new home in Rhode Island. Thanks to our loan, Mamadou was reunited with his family at last. Afterward, he told us, "My experience was excellent. You are the only ones who could resolve my problem." Watch Mamadou's Story!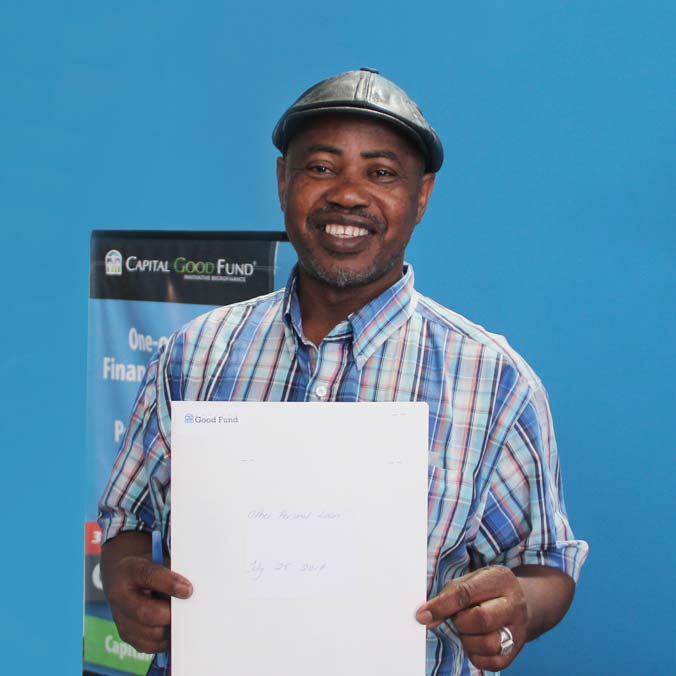 Mamadou
Immigration Loan Client
Looking to get a safer car for her and her daughter, Sherlie took out a car loan with us. "I know that [anything I do] with Capital Good Fund is going to be done with my best interest in mind and that the staff will treat me with respect," she said. Sherlie and her daughter can now get to work, school, or anywhere life takes them!  Watch Sherlie's Story!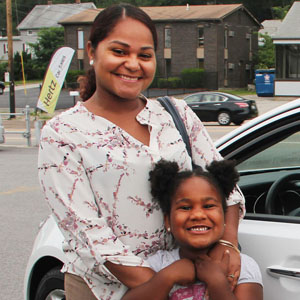 Adeyinka has a gift when it comes to relating with others and their troubles. When she sought to publish her first book—an inspirational work about community and personal strength—she needed funding. We gave her a loan, and the rest is history. "It gives you a sense of belonging—to know you can go somewhere to start this thing you've been dreaming of and thought you'd never do."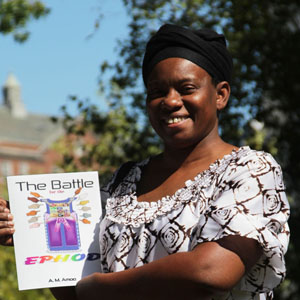 John is one of the many, many Americans who have gotten trapped in the payday loan debt cycle. Wanting to break free once and for all, John got a debt assistance loan from us, which allowed him to pay off his full balance while saving him hundreds. "You feel comfortable. It's very personal and there's a face-to-face component."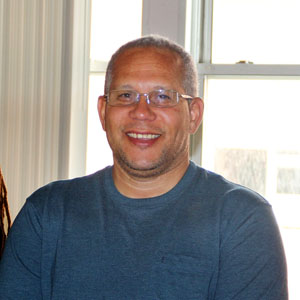 Finances have gotten Nikki into some tough spots throughout her life, including utility shutoffs and struggling to put food on the table for her children. To take charge, Nikki started our Financial Coaching program. "If my finances are messed up, I can't take care of me—I can't take care of my children. So I learned better—how to survive." Watch Nikki's Story!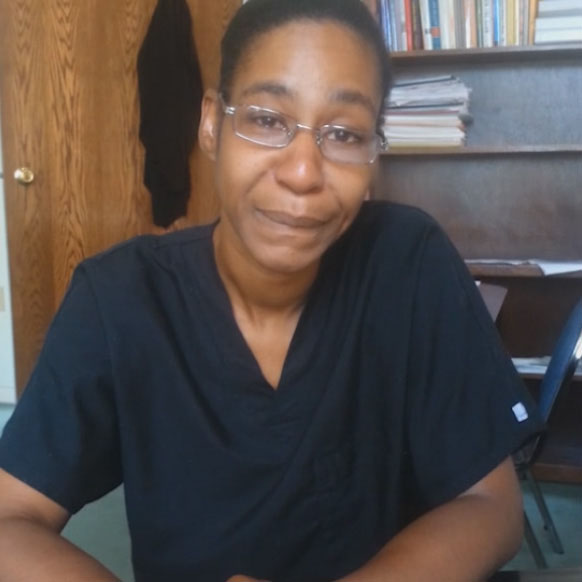 Dorothy came to Rhode Island looking for a fresh start in life. Being far away from the grandchildren she loved, she always wanted to at least send Christmas gifts, but could never get the money together. We gave her a loan to finally make it happen. That Christmas, she sent us a holiday card and thanked us: "I can finally feel like a grandma again."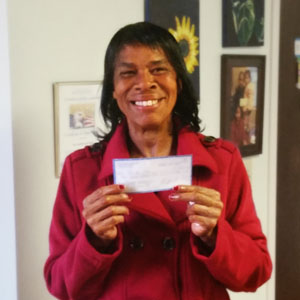 Proven results: Take a look at this amazing social impact study on our Financial + Health Coaching program. It's well worth a read; some of the outcomes are stunning!

Questions? Contact Us!
Social Capital Fund • 22 A Street • Providence, RI 02907
andy@socialcapitalfund.org